Stuart Gordon (Richard Alexander Stuart Gordon 1947-2009) was a Scottish sci-fi writer and history buff who later turned to travel guides and reference books about mythology and the paranormal.¹ He also taught English as a second language in Europe and Asia, this international experience no doubt expanding his horizons.

His novels blended historical facts with imaginative scenarios, such as The Bike from Hell (1971), The Devil's Rider (1972), and Fire in the Abyss (1983). He also wrote encyclopedias on topics such as witchcraft, vampires, and ghosts, as well as guides to walking and exploring northern Scotland. His novels often featured references to his Moray roots and his hometown of Buckie.
Gordon's reference works reveal his knack for communicating mythology and the so-called paranormal in an accessible, comprehensive format. Earthpages – Think Free references his The Encyclopedia of Myths and Legends (London: Headline, 1993) and The Paranormal: An Illustrated Encyclopedia (London: Headline, 1992), two great browsing books I purchased just after finishing up my doctorate.
However, Gordon's well-rounded, free-floating style apparently upset some critics.
Gordon's 1992 publication "The Paranormal: An Illustrated Encyclopedia" elicited the ire of Gordon Stein, the director for the Center for Inquiry, a non-profit educational organization whose primary mission is to dispel paranormal claims. Stein wrote a stinging review in the Spring 1994 issue of the Skeptical Inquirer, critiquing Gordon's usage of "erroneous 'information' about the paranormal" and usage of references that "are never to the skeptical literature."¹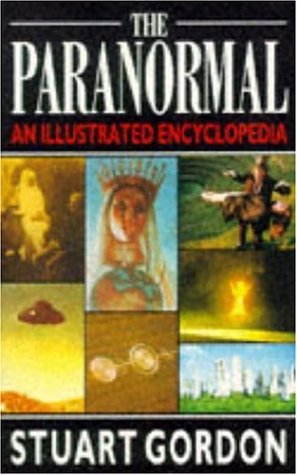 While some of this critique might hold water, at least we can say that unlike most academic tomes Gordon's work was never dull as dishwater. Anyone with intelligence picked up that it was meant to inspire and inform. It wasn't Encyclopedia Brittanica or Mircea Eliade's Encyclopedia of Religion but rather a tasty quick reference where one could discover something they might not have encountered and follow up from there—almost like a "TV" of reference works.
Fun and worthwhile.
Gordon died in his early 60s of complications following a collapse and heart attack while working in China. He was survived by his wife, Carolyn Purdy-Gordon, an actress who appeared in many of his books and plays.
---
¹ http://en.wikipedia.org/wiki/Richard_Gordon_%28Scottish_author%29#Publications
Related » Ragnarok